1 - 3 days in Las Palmas de Gran Canarias: The best things to do and visit


When we think of Gran Canaria, the sun and the beach of this paradise island immediately come to mind, and of course its carnivals, famous all over the world.
But in our visit to its capital, Las Palmas de Gran Canaria, we were able to discover that there is much more to fall in love with this place, full of magical corners for the traveler and natural spaces to discover under its waters.
The city has a lot of history to tell, from the remains left by its native islanders, to the story of the arrival of Juan Rejón and the Castilians, who named the city after the three palm trees that served as a reference to locate it.
It has also been the scene of pirate raids, and the birthplace of great artists such as Benito Pérez Galdós and Alfredo Kraus. It has seen tourism flourish and has welcomed travelers from all over the world, also adding notes of color, brightness and fun with its Carnival, declared of National Tourist Interest in 2017.
Are you going with us to get to know everything that this incredible city has to offer?
How to plan my visit to Las Palmas de Gran Canarias?
At Yoorney we have local tour guides who offer you the best selection of guided tours, free tours and excursions in Las Palmas de Gran Canaria and in other cities around the world. A different and fun way to discover a city.
One of the biggest challenges of traveling is to really get to know everything you want about your next destination. We take care of that and show you each spot in a special way that makes you feel not just like another simple tourist.
Hey Yoorner! In the mood for adventures? Visit the city in a different way with our Free Tour through Las Palmas de Gran Canaria!
Why visit Las Palmas de Gran Canaria?
Its carnivals are the most famous in our country, and the best known worldwide after those in Brazil. It is also the cradle of international and national tourism in Spain. But Las Palmas de Gran Canaria is much more than that. Did you know that it was the frequent scene of pirate raids eager to take control of this paradise in the Atlantic Ocean?
Las Palmas de Gran Canaria has always been a strategic port on a political and commercial level, and therefore a highly coveted place. The city became popular in the 20th century for becoming an important capital for sun and beach tourism, but long before it witnessed events that marked Spanish history. For example, did you know that Francisco Franco stayed in a famous hotel in the city the night before he revolted? And besides, he left without paying.
As a meeting point for various cultures, the city offers a very interesting history that can be observed in its museums and in its streets, where historical buildings of various styles are preserved. In addition, the warmth and friendliness of the Canaries and the gastronomy so typical of the area will make your trip an unforgettable experience. We are looking forward to returning!
It is a city that is well traveled on foot, although it has several forms of alternative transport, and if you want to be in tune with its nature you can opt for more ecofriendly ways, such as cycling. You also have the possibility to go up in a characteristic Tuk-Tuk to observe the highest areas of the city and enjoy impressive panoramic views.
These are the essential places to see and visit in Las Palmas de Gran Canaria in 3 days (or a weekend getaway). Take note!
Las Palmas de Gran Canaria: Top 14 things to do and must-see attractions

1. Las Canteras Beach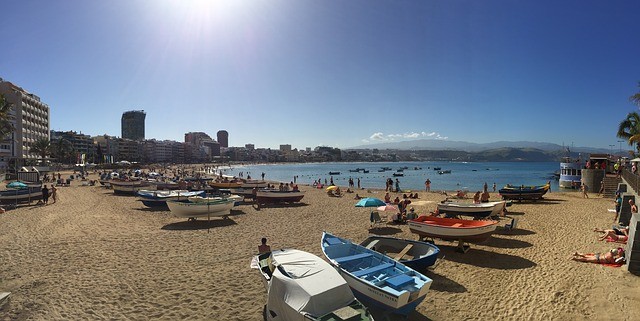 Without a doubt, the first thing we had in mind when landing was to go to the beach. The most famous in the city is Playa de las Canteras. The good temperature that the island enjoys (an average of 20ºC throughout the year) means that even in winter you can find people sunbathing and taking a bath.
Its waters are a protected area for the wealth of marine life. We were able to know in person everything that hides its seabed, since we booked a snorkeling activity the first day. You will find many companies that offer this type of activity, along with kayaking and other water sports, to make the most of its waters.
In Las Canteras we find what the Canaries call La Barra. It is the coral reef that runs almost the entire beach. This creates a natural barrier that protects part of the coastline, leaving the area of ​​the beach closest to the sand with a lower water level, ideal for a quiet swim. If you also dive like us, you can visit the reef and see first-hand all the species that populate it. We promise that you will be amazed, it is one of those experiences that you cannot miss.
On the other hand, it is a very familiar beach, with easy access, hammocks, showers ... Highly recommended to go with children. In addition, on the promenade that borders it, you can find a multitude of bars, restaurants and ice cream parlors where you can have a drink while watching the sea and resting from an intense beach day.
The beach is located on the isthmus of Guanarteme, which connects the city with the small island almost sticking to the coast, known as La Isleta. This small island, or rather peninsula, has both an urbanized part and a natural area, which we will talk about below.
2. La Isleta and El Confital

When you approach the beach in Las Palmas de Gran Canaria, the mound of earth that rises up next to the coast immediately catches your eye. Originally the island was separated from the city by the sea, but over time sediments accumulated and what is known as the Isthmus of Guanarteme was created, which joins the two areas.
Playa de las Canteras is located in the northwestern part of the isthmus. If we continue walking along it and cross to the Isleta we will see that the continuation of Las Canteras is an area called El Confital. On that beach it is common to find surfers who take advantage of the opening to the ocean, since it is not as sheltered as Las Canteras.
In La Isleta not only do we find impressive views of the city of Las Palmas, we also discover that there is an almost wild protected natural area, where you find a beach with a little more rocks, and a small mountain. A unique setting for those who love photography, and where we were able to skirt the mountain taking advantage of the walk built around it.
When we were in that area, we found that the beach does not have showers or hammock service, as it is a more "natural" space. We are not surprised because, in addition, it has a nudist beach area.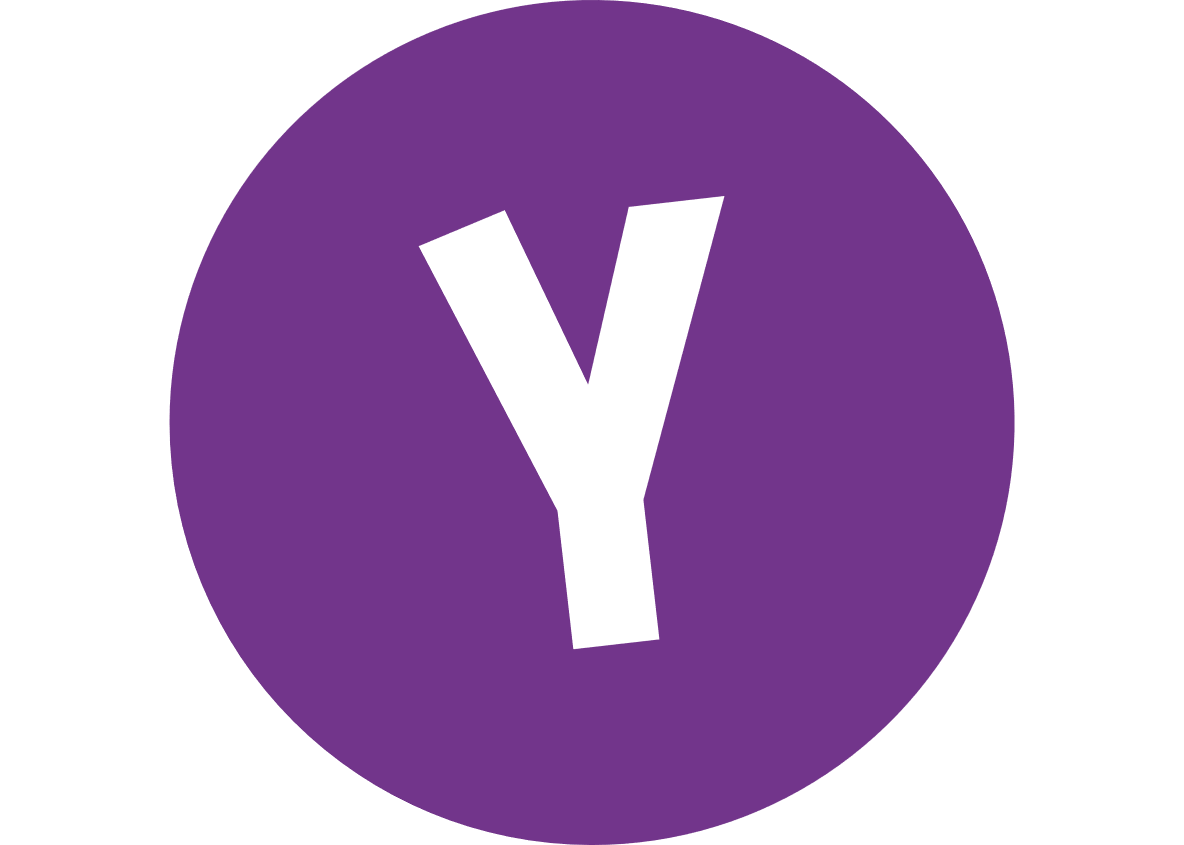 It can be accessed both by car, on foot or by bicycle. In addition, there you will find several viewpoints, eating areas and even an archaeological site next to some artificial caves.


3. Enjoy the beaches

We have already told you about the best known, which are Las Canteras and El Confital. But if you want to make the most of the sun and beach offer that the city has, we will tell you two more places that you can visit. Grab your towel and sunscreen, and write down these two places:

Playa de las Alcaravaneras: Located between the sports pier and the yacht club, it is a quiet place where you can sunbathe, swim and practice sports such as beach volleyball. It also has bathrooms, showers and changing rooms.
San Cristóbal area: in the well-known fishing district of San Cristóbal we find Playa de las Puntillas, with fine sand and crystal clear waters, where bathing is easy and quiet, which is ideal to go with children. You can also take the opportunity to have lunch fresh fish in the area.
4. Vegueta neighborhood

We were not only in Las Palmas de Gran Canaria to enjoy its beaches, we also took the opportunity to fully know the historic center and its most emblematic neighborhoods.
The Vegueta neighborhood is the best known and where you will find other places that you cannot miss, such as the Cathedral, the Columbus House, the Plaza Mayor de San Ana ...
Strolling through this neighborhood is a delight, because you never stop finding traditional restaurants and bars, historic buildings from the colonial era, and even a typical market where we take the opportunity to stop and have exotic fruit juice.
You can take the opportunity to go for a walk and let yourself be conquered by its streets, while visiting the essential places of the city, since they are very close to each other.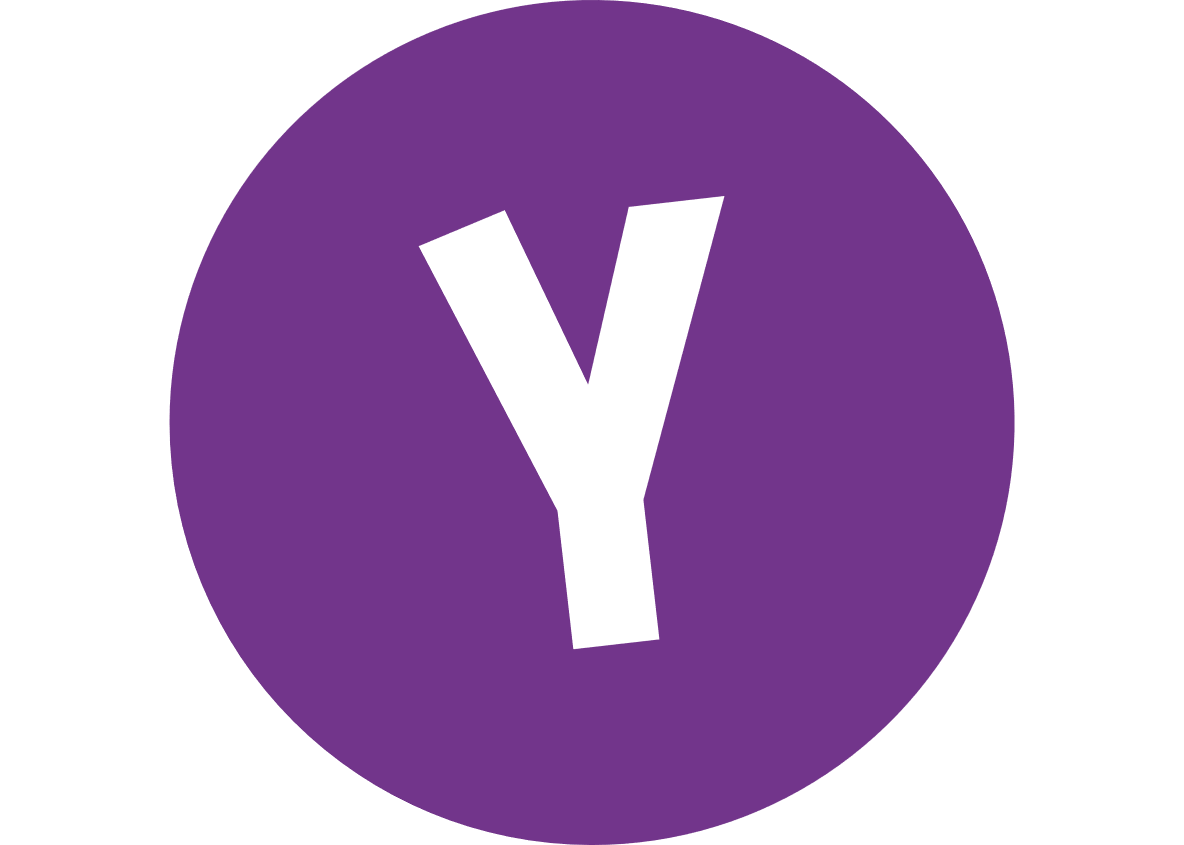 We recommend that you take a local guide to accompany you through the Vegueta neighborhood and tell you first-hand the curiosities of the buildings and places that you will find in the historic center, such as the Cathedral, Columbus House, etc ...
5. The Cathedral of Las Palmas de Gran Canaria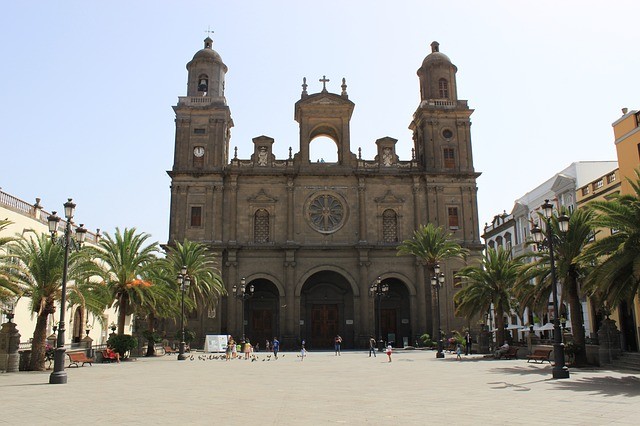 Located in the well-known Plaza Mayor de Sana Ana, the Cathedral is guarded by eight large statues of dogs, the so-called "guards of Santa Ana". Surely you will not be able to resist the temptation to take a picture with them ...
The cathedral is a mix of styles, from Gothic to Renaissance to Neoclassical. This is because it took up to four centuries to complete. The interior of the temple is an authentic work of art and we were amazed by its luminosity, its ceiling and its stained glass windows.
We took advantage of the visit and climbed to one of its towers, from where you have impressive views of the city, and for the price it has (1.50€) it is worth it.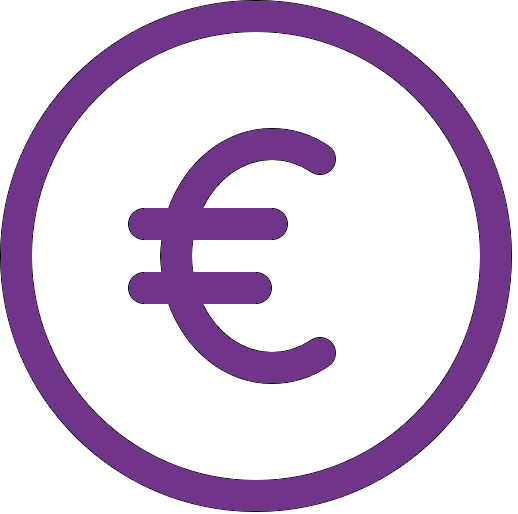 PRICE
Entrance to the Cathedral: 2.40€
Ascent to the tower: 1.50€
Admission for children is free.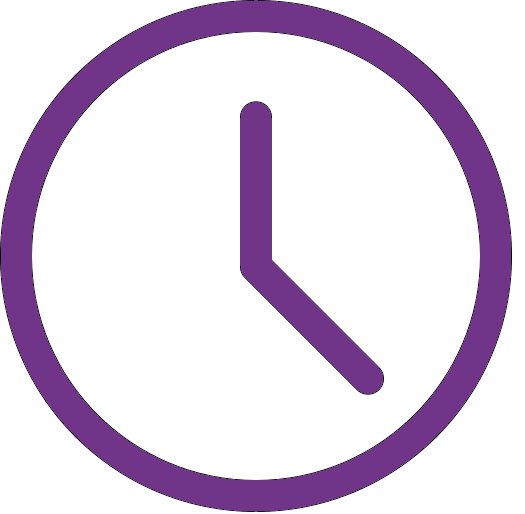 SCHEDULE
Monday to Friday from 10:00 a.m. to 4:30 p.m.
Saturdays from 10:00 a.m. to 1:30 p.m.
6. Columbus House-Museum

Just a few meters from the Cathedral we find the Casa de Colón. It is so called, not because he resided there, but because it was the home of the then Governor of the city and where the navigator stayed at one of his stops before setting off for the New World (or what he thought was India).
Today, the house is converted into a Museum for the conservation and research of Canarian history and its relations with America. The interior of the building is very interesting and we loved discovering everything it hides, such as maps and newspapers of the time, a logbook, navigation instruments ... and it even has a room that recreates the chamber where Christopher Columbus slept in La Niña.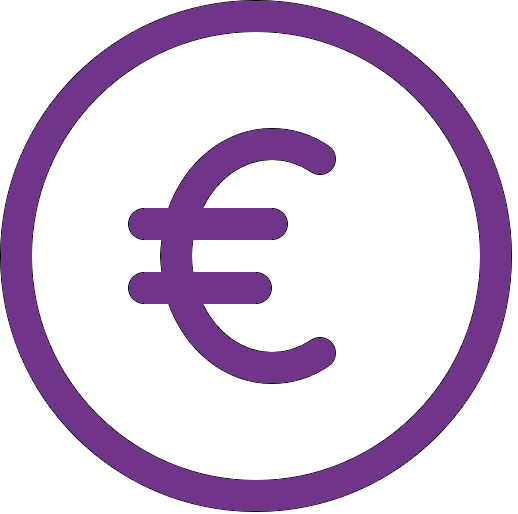 PRICE
General rate: 4€
Reduced rate: 2€
Admission is free for children, the unemployed, and other cases that you can consult on their website www.casadecolon.es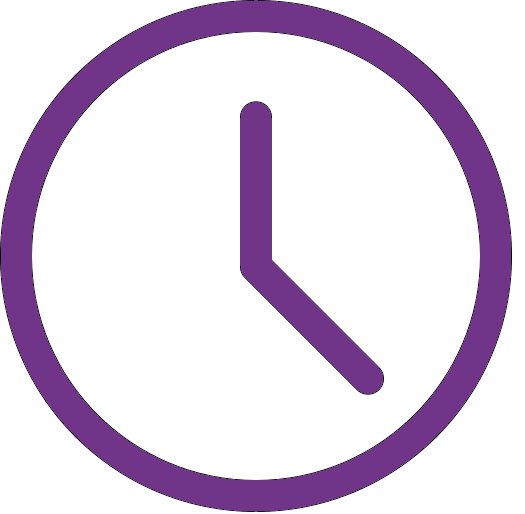 SCHEDULE
Monday to Saturday from 10:00 a.m. to 6:00 p.m.
Sundays and holidays from 10:00 a.m. to 3:00 p.m.
7. Canarian Museum

Also in the Vegueta neighborhood you have another museum that we recommend visiting without fail. For the truly brave and curious of the aboriginal history of the Canaries, the museum will be a most exciting visit: you will find an impressive collection of mummies and skulls.
Discover the treasures, history and culture of the island, unique in Spain. A highly recommended place for those who are interested in history and anthropology.
We loved it, since it is a totally different story from the ones we normally know about the cultures that populated the peninsula.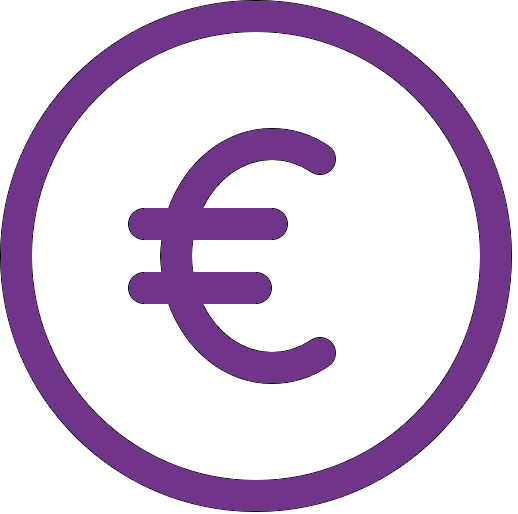 PRICE
General rate: € 5
Reduced rate: € 3
Minors (up to 12 years old) and members: Free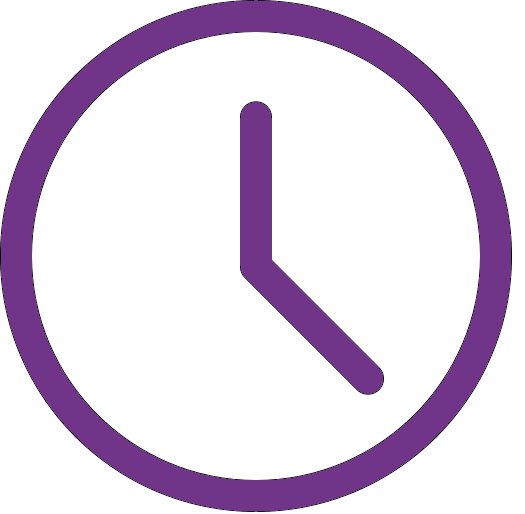 SCHEDULE
Monday to Friday from 10:00 a.m. to 8:00 p.m.
Saturday, Sunday and holidays from 10:00 a.m. to 2:00 p.m.
8. Triana neighborhood

Called for its similarity to the Andalusian neighborhood, and because there were many who moved from there to form the merchants' neighborhood par excellence here. Here you will find a multitude of shops and small businesses, combined with its picturesque buildings, which are an entertainment for the eyes (we do not stop taking photos).
Most of the neighborhood is a pedestrian zone, so you can easily walk through it. Calle Mayor de Triana is the nucleus of this neighborhood and where you will find modernist style buildings. In the Plaza de Cairasco you can find the Literary Cabinet, one of the buildings that we liked the most because of its beautiful facade. The Rodríguez Quegles Palace also competes with this building. You will tell us which one you liked the most.
We recommend that when you finish the walk you take the opportunity to have a drink in one of its bars, such as those on Cano street, where we pass. Also on this street you have a multitude of fashion and accessories stores.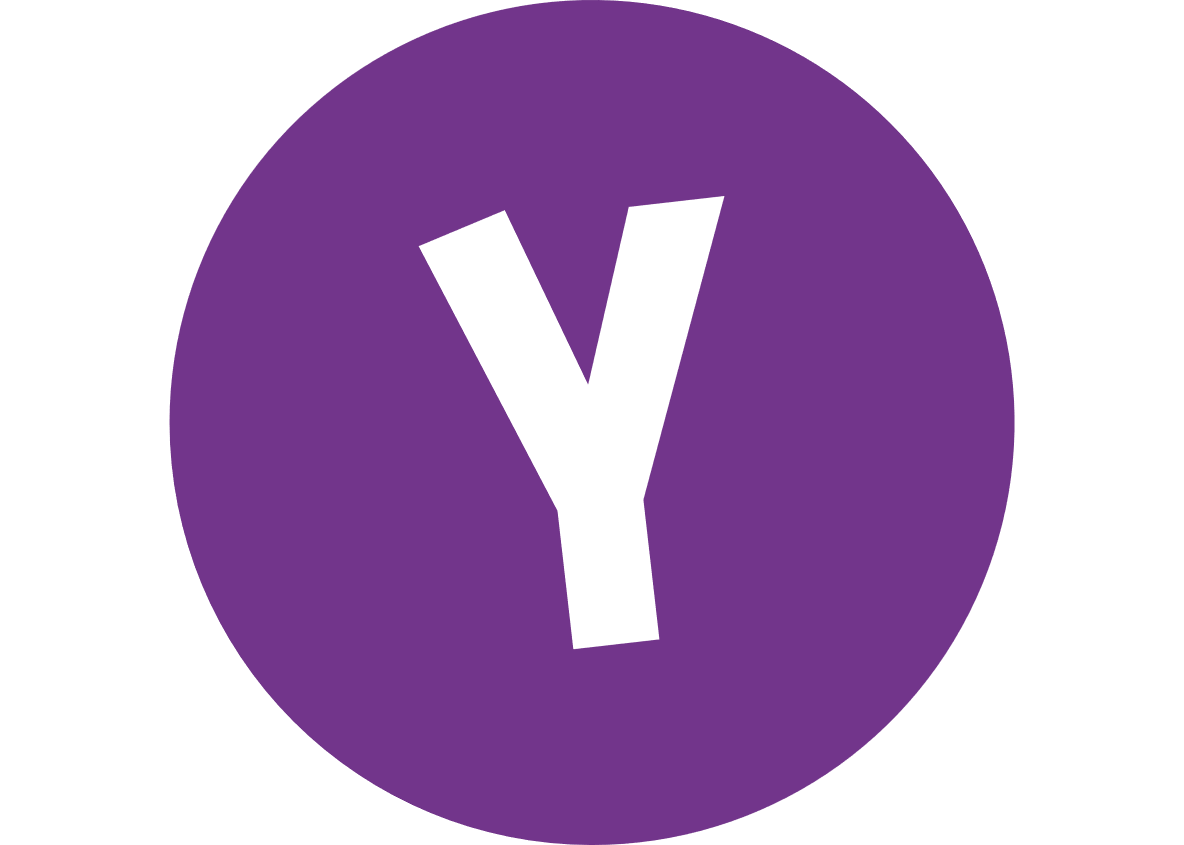 Strolling in this neighborhood you can find small craft shops, old tobacco shops and typical souvenir shops of the city. If you have to buy gifts, this place is the one for you.
9. Canary Garden

On the outskirts of the city we find a magical place, full of green, light and nature. We are talking about the Viera and Clavijo Botanical Garden, also known as the Canary Garden.
We went one day in the morning, because it was recommended to us by neighbors in the area and we really liked it. We recommend going one day in advance, since it is located in the Guiniguada ravine, near Santa Brígida, about 10km from the center of Las Palmas de Gran Canaria.
You can go by public transport, the guaguas as they are called here, taking the lines that leave from the San Telmo station or the Santa Catalina interchange. You can also get there easily by car, as it also has a parking area.
The Canarian Garden has an area of ​​27 hectares and is the largest in Spain. It is divided into several areas, dedicated both to plants typical of the area, such as Canary Island pine, dragon trees, heather ... as well as other more exotic species.
They carry out activities and projects focused mainly on the conservation of the Canarian flora, together with research and environmental education tasks. We did not imagine such a corner on the island, and it is a really interesting visit, both for nature lovers, as students and children.
Admission is free. You can check their updated schedules and more info on their website www.jardincanario.org
10. Bandama Caldera

Of course, this city is made for the adventurer's delight. And if you like to discover natural places that are different from those that the Iberian peninsula has used to, in Las Palmas de Gran Canaria there are no shortages of places to surprise you.
The Caldera de Bandama, although it looks like a crater due to the enormous crevice it presents, is actually a volcanic cone. Its peculiar appearance is due to the fact that, when the magma came out of its interior, there was a great explosion that sank the ground.
You can walk around it or go down it, although we inform you that they are 3 kilometers in diameter and 200 meters deep.
Near it you will find the Pico de Bandama, where you will have spectacular panoramic views of the Caldera, as well as the city of Las Palmas and its surroundings.
To get there you can do it by bus or car, although we warn you that there is little parking in the area. If you dare to spend the day there, bring comfortable shoes, sunscreen and water. You can also finish the route eating in one of the restaurants in the area.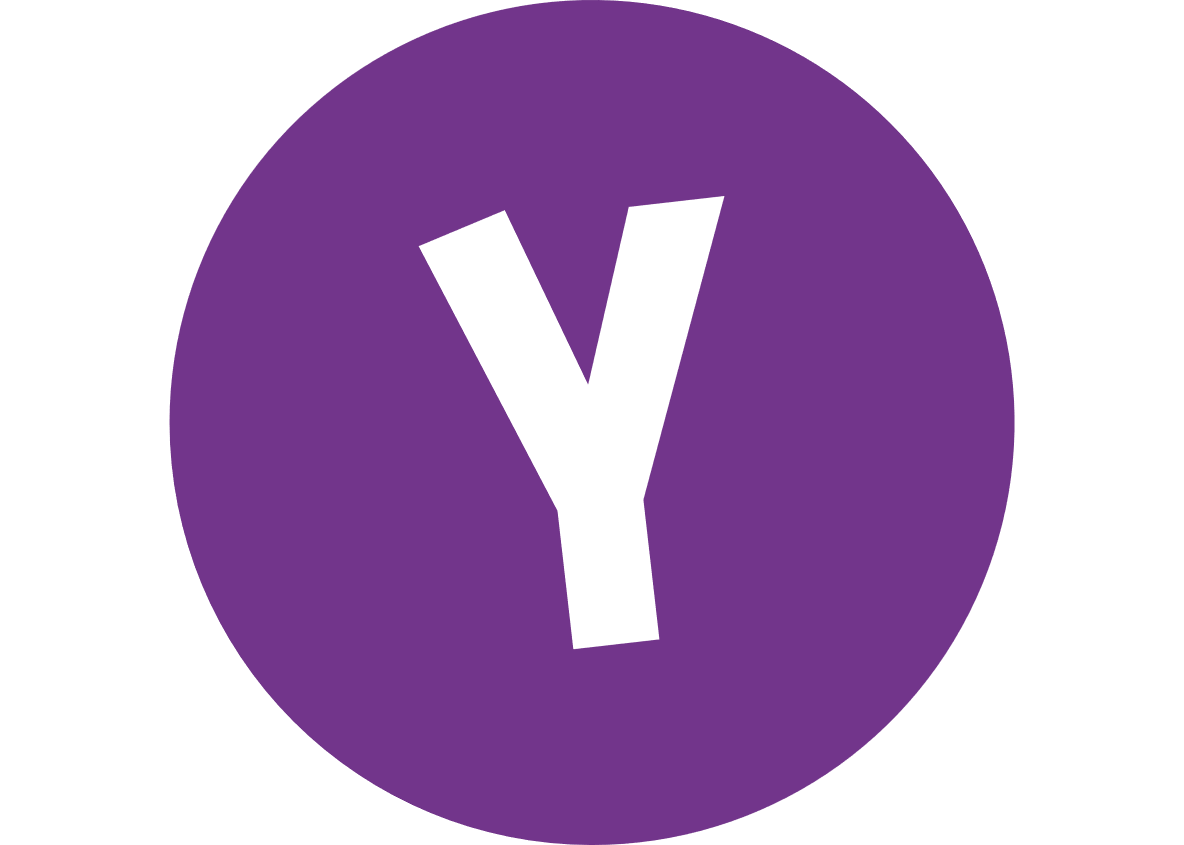 Very peculiar vineyards are cultivated in the surroundings, because they use volcanic soil, so we recommend that you visit one of the wineries in the area such as the Hoyos de Bandama Winery.


11. Castle of Light

It is the oldest fortress in the city, which began to be built in 1,478 by order of Juan Rejón to defend the city against pirates.
You can find this building in the Isleta neighborhood, near Puerto de la Luz, the city's maritime, fishing and sports port.
The fortress was declared a Historic-Artistic Monument, and today it is the headquarters of the Martín Chirino Art and Thought Foundation, keeping inside a small collection of works by the Canarian sculptor.
PRICE
General rate: 4€
Reduced rate: 2€
Free on Wednesday afternoons, as well as for those under 18 years of age,
students up to 25 years of age, the unemployed, people with disabilities (and their companions).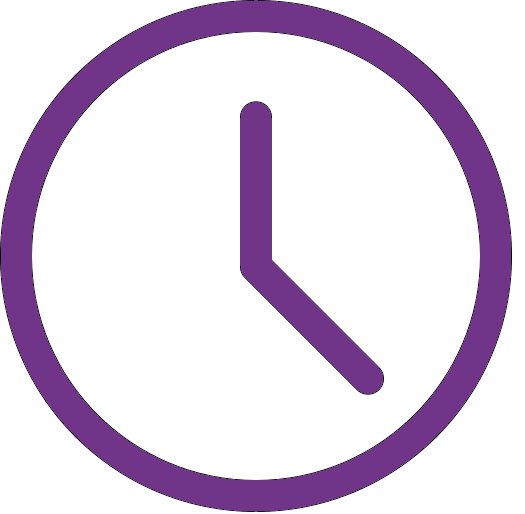 SCHEDULE
Tuesday to Saturday from 10:00 a.m. to 7:00 p.m.
Sundays and holidays from 10:00 a.m. to 2:00 p.m.
12. Pérez Galdós Theater and Alfredo Kraus Auditorium


For cultural plans more related to the show, you have at your disposal two unique enclaves.
The Pérez Galdós theater, in honor of one of the most famous Canaries, is located almost in the middle of the Triana and Vegueta neighborhoods.
In addition to the theater, music, opera and dance performances, which take place throughout the year, visits to the interior are organized. Also in the Triana neighborhood you find the House-Museum where the writer lived his childhood.
The Alfredo Kraus Auditorium, named after the Canarian tenor, is a work of art. It is also the headquarters of the Gran Canaria Philharmonic and the City Conference Center.
His image is reminiscent of a fortress with a lighthouse at the top, which seems to be watching over the sea. It is located in a privileged place, next to Playa de las Canteras.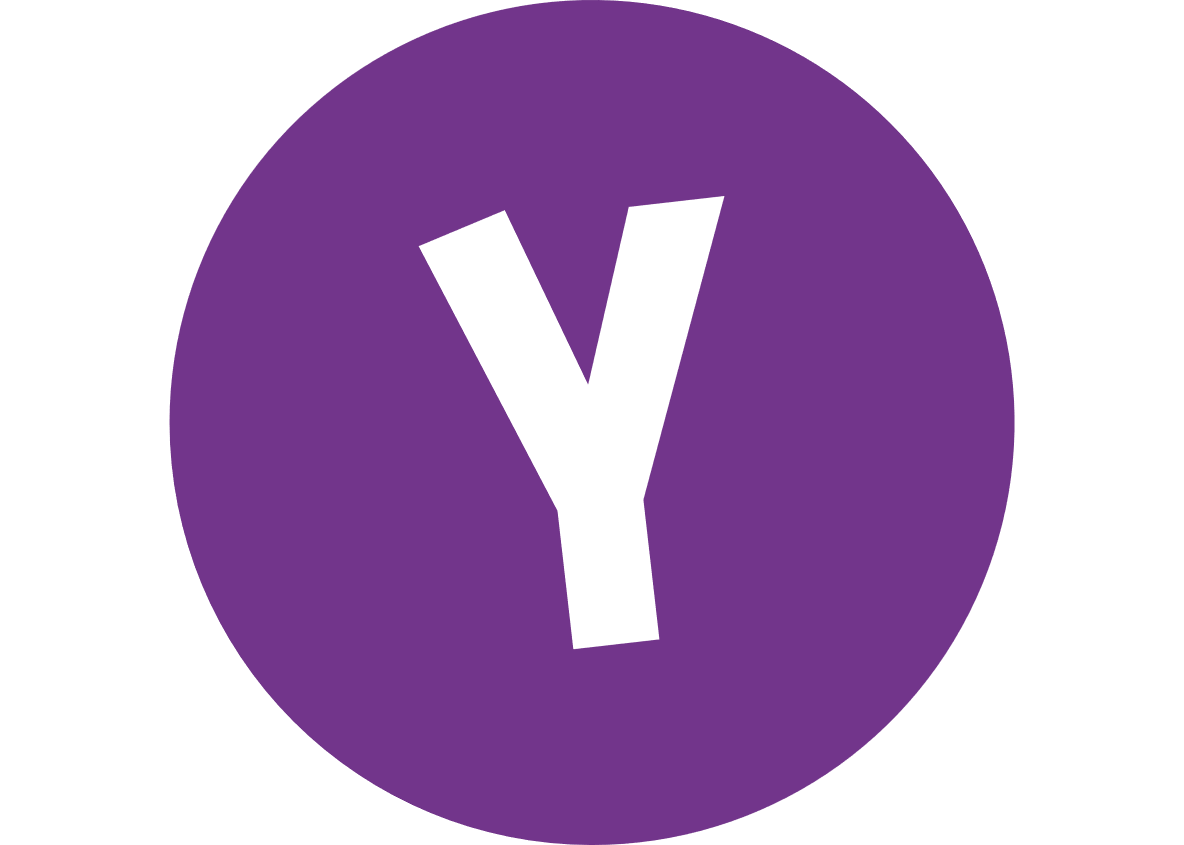 We advise you to come at dusk to enjoy the views from afar, when the sea water reflects the lights that illuminate the building.
13. Sea port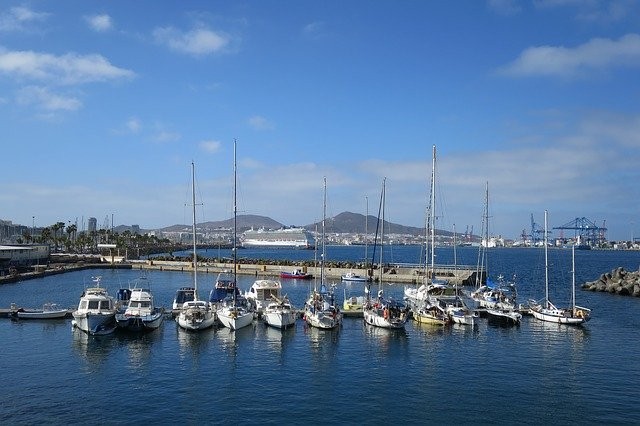 Also called Puerto de la Luz, it is the fishing and sports port of Las Palmas de Gran Canaria. It is also the place where cruise ships arrive.
It is located on the opposite side of Playa de las Canteras, on the other side of the isthmus, and occupies both part of the city and the Isleta.
We took the opportunity to go for a walk and eat fried fish, since some Canarian friends recommended the area to us because of its proximity to the fishing port. We also recommend that you reserve the afternoon to walk around the port at sunset and enjoy a relaxing moment with an ice cream.
14. Enjoy the Carnival

Yes, we know that it only happens once a year, but if you have the opportunity to visit Las Palmas de Gran Canaria during the months of January and February (depending on the year) you can coincide with the biggest celebration in the city: its famous Carnival. It is a festival known all over the world, and that we are lucky to have in our country, so ... why not enjoy it once in a lifetime? Get carried away by the music and get a good costume to wear on the street.
Santa Catalina Park is the main setting for this celebration. During Carnival, the Carnival Queen Election Gala is held, and since 1998 the Drag Queen Election Gala, positioning itself with this celebration as a reference city for the gay-friendly movement.
During Carnival you can enjoy parades, costumes and the traditional burial of the Sardine, to close the festivities.
Where to eat in Las Palmas de Gran Canaria?
Of course, the gastronomy of the Canary Islands is impressive and surprises you from the first moment. One of the first things we wanted to try was, without a doubt, the famous mojo picón. But we also discover many other dishes in the area, of which we recommend the best known and most delicious, and where to taste them. And, of course, it goes without saying that whenever you have the opportunity you buy the delicious Canarian bananas, famous for their flavor all over the world.
6 places to eat in Las Palmas de Gran Canaria


Triciclo Restaurant: Several local people had told us about this restaurant. It is located in the Vegueta neighborhood and the most characteristic of the place is that you can see how it is cooked from the table. Good value for money, so we recommend that you stop by and try their famous Russian salad with octopus.
La Lonja: We found this place by chance, and we loved it so much that we even repeated it. Highly recommended for its exquisite rice dishes, fish and seafood. A delight very close to Playa de las Canteras.
Bodegón Lagunetas: Located in the Triana neighborhood, we were surprised by its delicious food and the excellent treatment of its waiters. You can sit on their terrace to rest after a long day of walking and shopping, and have a beer or soda along with a portion of wrinkled potatoes with mojo and a cover of old clothes.
Casa Miranda Grill Restaurant: If you are going to go on an excursion to the Caldera de Bandama, we advise you to recharge your batteries in this place, where we paid a good tribute to the best meat with a spectacular wine.
Bochinche El Chato: A good tapas place near Playa de las Canteras. We especially liked it for its atmosphere and cheap price, and because we saw that it was frequented mainly by Canaries, which is always an indication that the place is good. We recommend grilled cheese and croquettes.
La Despensa de Diderot: A picturesque place for Mediterranean food, where you can try a little of everything. We ordered mushrooms stuffed with Iberian ham and broken eggs. You will love them!
9 typical dishes of Las Palmas de Gran Canaria

Papas con mojo: undoubtedly the best-known dish in Canarian gastronomy. Mojo is a sauce made with red pepper, or with coriander (if it is green mojo). It is accompanied with wrinkled or stewed potatoes. Potatoes retain their skin and are covered in salt. We tried potatoes with mojo in many places, since being so popular it is offered as an aperitif or as a garnish for other dishes, such as fish.
Gofio: another very typical Canarian dish. These are ground cereals that are served in various ways and accompanying other dishes. For example, the gofio pella is made by kneading the cereals with water and oil. It is served cold, and can be taken with cheese or honey. The gofio is also mixed with fish broth to form the blanched gofio. You can even try it in desserts. We recommend you try the delicious gofio mousse, served in many homemade restaurants.
Watercress stew: it is a healthy and simple dish, based on watercress, corn, potatoes, and other vegetables, along with blood sausage and pork. To drink something hot, and regain strength, it comes in luxury.
Adobo pig: also known as fiesta meat, it is a delicious meat dish that you will find in any home cooking restaurant. As a base ingredient it has pork meat marinated in small pieces and with various spices such as parsley, thyme, oregano...
Old women with wrinkled potatoes: the name left us somewhat surprised, but later we discovered that "the old woman" is a native fish of the island, also called "old parrot". With these names we did not know if we were going to like it, but as they always say "don't be fooled by appearances" in this case by the name, because when we tried this dish we really liked it.
Canarian Sancocho: very popular at Easter although you can find it throughout the year. It is prepared with fish (usually cherne), arrigadas potatoes, mojo and pella de gofio (a whole mix of typical Canarian cuisine, so we recommend that you order it to try it).
Canary cheese: during our visit to the city we discovered that its cheeses are very famous. You can find different varieties, from cured to flower (with vegetable rennet). Don't miss the opportunity to try them as tapas every time you stop at the many bars in the city.
Old clothes: yes, another dish that leaves you a little undecided because of its name, but that we took the opportunity to try in one of the homemade food restaurants we visited. This recipe uses potatoes and chickpeas, along with other vegetables, and meat or octopus, and it is very tasty. If you think it will fill you up too much, try it as a cover.
Bienmesabe: made with almonds, it is a well-known dessert in Gran Canaria, and can be eaten alone, or with ice cream and flan. For those with a sweet tooth, this dessert will be a delight.
Las Palmas de Gran Canaria with children
Are you going to travel to Las Palmas de Gran Canaria with children? This city offers a multitude of fun plans to enjoy with the family, and make the little ones have fun during the holidays.
Many of the plans that we recommended at the beginning can be done with children, from getting to know the streets of the historic center, the Colón Museum and the Canarian Museum, excursions to the Caldera de Bandama or the Canarian Garden ...
We recommend several extra plans for both adults and children to enjoy in Las Palmas de Gran Canaria. Are you in?
Elder Museum of Science and Technology

A place to spend an entertaining and educational afternoon with the little ones. Children will have a great time discovering everything the Museum has to offer.
It has several rooms divided by theme. They have a technology zone where they can learn to use robotic technology or discover the magic of cinema; another room dedicated to the study of astronomy, with a planetarium where you can learn about the secrets of the Universe; another area more focused on biology and maritime life with a cetacean area and science workshops ...
You will need a morning or a whole afternoon to make the most of your experience in this incredible museum!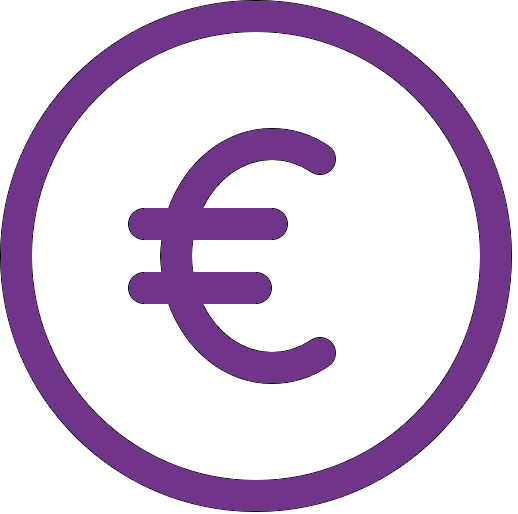 PRICE
General rate: 6 €
Reduced rate: 3 €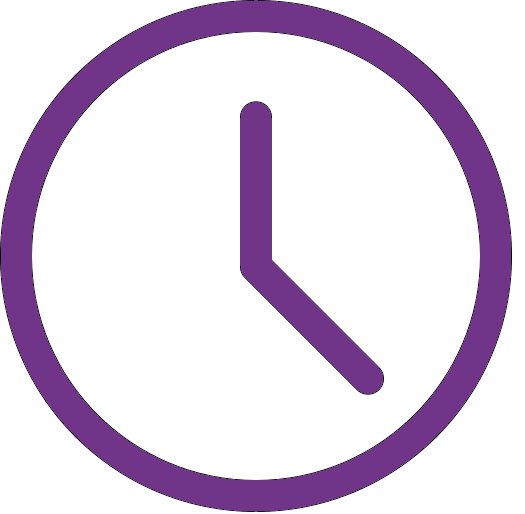 SCHEDULE
We recommend that you check the different schedules depending on the season, on their website www.museoelder.org.
San Telmo Park

It is located in the Triana neighborhood, and it is an ideal option to rest after a day wandering around the city, and sit in the shade while the children have fun in their children's play area. It stands out for its old modernist kiosk, now converted into a cafeteria.
Dolphin watching excursion

Along with the activities typical of a day at the beach, such as bathing and playing in the sand, Las Palmas de Gran Canaria offers a multitude of sports activities for the whole family, such as kayaking. But, a fun plan that we propose is to hire a maritime excursion to see dolphins. You will find a wide range of businesses dedicated to these activities. Surely children (and also some other adults) love it.
Dorama Park


It is a very popular place for families with children, since on weekends there are free clown and puppet shows. The park is located in the Ciudad Jardín neighborhood, and has play areas for children and a huge garden with native plants and fountains where you can enjoy a pleasant afternoon.
Pet-friendly Las Palmas de Gran Canaria Pet-friendly
Are you looking for plans to enjoy with your pet? During our visit to Las Palmas de Gran Canaria we discovered that it is not a very pet-friendly city, since it needs to adapt more public spaces to enjoy with our pets or allow access in a greater number of places.
We hope it improves soon and we can find more areas to enjoy the city with our furry friends. For now, we will tell you the places where you can go together.
Beaches for dogs in Las Palmas de Gran Canaria

In Las Palmas de Gran Canaria we only find Bocabarranco beach, in the Jinámar neighborhood, to enjoy the sea with our dog. Pets must always be tied, except in the areas defined to be loose. It was also the first beach enabled for dogs in the Canary Islands.
Places to go with dogs in Las Palmas de Gran Canaria

Parks: we can highlight the Santa Catalina and San Telmo parks, which have an area for dogs.
Dog-friendly premises: in the city we find the Bioloco bar, a place where pets are always welcome and which calls itself 100% cruelty free.
Pet-friendly hotels in Las Palmas de Gran Canaria

If you are one of those who like to travel with your dog, there are more and more hotels that allow pets.
Accessible Las Palmas de Gran Canaria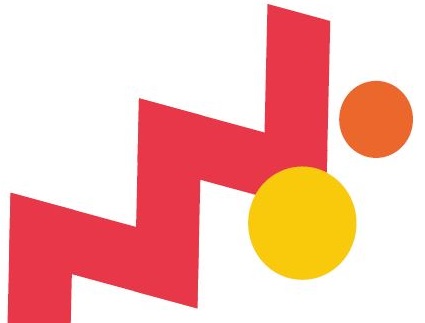 Adapted tourism in many cities is still a pending issue. In this regard, the City Council of Las Palmas de Gran Canaria has launched different actions to eliminate architectural barriers in the city and promote tourism accessible to all. One of the main actions has been the creation of the Technical Office for Accessibility.
We are happy to find on our visit a multitude of spaces and services adapted for people with reduced mobility and other disabilities.
Beaches: we recommend Las Canteras beach and Las Alcaravaneras beach, as they are the best equipped to facilitate access, and have adapted showers, bathrooms and other services.
Columbus House-Museum: it is very well adapted to people with physical disabilities, since it has an entrance ramp, accessible elevators and adapted toilets. Its activities and content are also designed for people with visual, hearing and intellectual disabilities, in addition to having free admission for these people and their companions if they were essential.
Accessible route along the coast: you can enjoy a pleasant and accessible walk along the coast, from the San Telmo Park to the Santa Catalina Park, adapted for people with reduced mobility.
Nightlife Las Palmas de Gran Canaria
Las Palmas de Gran Canaria is undoubtedly one of the best cities to go out and enjoy the nightlife. It could not be less in the city of party and Carnival par excellence. The friendliness and openness of the canaries also has a lot to do with it. Without a doubt, the city is made to have a great time.
These are some of our favorite places to go out in Las Palmas de Gran Canaria!
Cocktails in Las Palmas de Gran Canaria

For those who prefer to enjoy the night drinking their favorite cocktail, we recommend, for example, the Mono Malvado. This place, with a somewhat picturesque name, is a small place with a pleasant atmosphere near Playa de las Canteras where they serve very good cocktails. If you ask, they can even create a custom one for you.
If you go more downtown, in the Plaza de Santa Ana, you have the well-known 8 Canes cocktail bar, where we stayed one night, and where you also have the option of snacking.
Live music in Las Palmas de Gran Canaria

In Las Palmas de Gran Canaria, you will find a great multitude of places near the sea, where you can listen to live music in the open air.
We really liked the Kopa Terrace, in the Port area, with a casual atmosphere in the open air and good live music.
La Guarida del Blues, on Playa de las Canteras, is another good option. It is a charming place where you can relax for a while while having a drink and listening to live music.
Nightclubs in Las Palmas de Gran Canaria

If you want to go out one night to dance, we recommend the Port area, the atmosphere is more youthful and you can enjoy the good weather and the coolness of the coast at night. We stayed one night at Discoteca Tao and another day we went to the Chester Club & Lounge, both well-known places and good options to enjoy.
How to get in Las Palmas de Gran Canaria?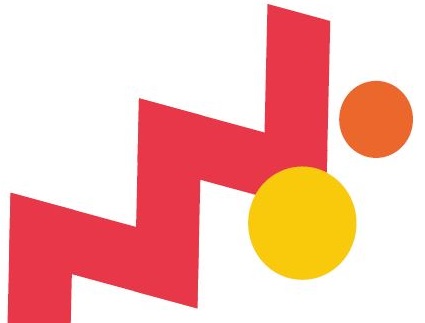 Whenever you have a destination in mind, one of the biggest concerns is getting to the city. The main ways to travel to Las Palmas de Gran Canaria is by plane and by boat.
How to get to Las Palmas de Gran Canaria by plane

Being on an island, the most common option is to go by plane. Gran Canaria airport is located in the southern part of the island, about 18km from the capital. This airport is one of the most important at the national level, due to the high traffic of travelers that pass through there. Being such a popular destination, due to its tourist interest, there are many airlines that travel there.
How to get to Las Palmas de Gran Canaria by boat or ferry

For those who come from other islands of the Canary archipelago, Las Palmas de Gran Canaria can be reached by taking a ferry, as there are several connections to Fuerteventura, Lanzarote or Tenerife. Also from the ports of Huelva and Cádiz, in the south of the peninsula, there is this possibility.
In addition, it must be remembered that the city's Sea Port is one of the busiest by cruise ships.
How to get around Las Palmas de Gran Canaria

Bus

Renting Car

Tuk-tuk

Bike

Taxi

Uber



10 most beautiful towns to visit in Gran Canaria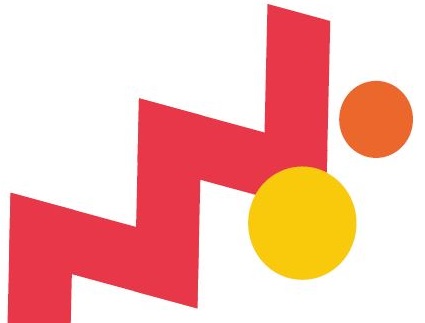 We mark you our favorites!
Teror
Arucas
Puerto de Mogán
Telde
Firgas
Maspalomas
Tejeda
Galdar
Arguineguín
Agaete
Las Palmas de Gran Canaria general information
GIFTS AND SOUVENIRS OF LAS PALMAS DE GRAN CANARIA

Canarian banana

Canarian Mojos jars

Canarian cheeses

Timple (musical instrument)

bienmesabe

Cosmetics with Aloe Vera

WHERE TO FOR A RUN IN LAS PALMAS DE GRAN CANARIA

Romano Park

Las Canteras Beach

El Confital

Las Rehoyas Park

LAS PALMAS DE GRAN CANARIA CULTURAL AGENDA

WHERE TO STAY IN LAS PALMAS DE GRAN CANARIA

SHOPPING IN LAS PALMAS DE GRAN CANARIA

Triana neighborhood

Vegueta neighborhood

Shopping Center El Muelle

Shopping Center La Minilla

LAS PALMAS DE GRAN CANARIA TRAVEL GUIDES
Map of Las Palmas de Gran Canaria


In
this urban map of Las Palmas de Gran Canaria you will see the main monuments and places of interest that we have described in the article
. We want you to make the most of your visit. Take into account all the sites that we have mentioned.
If you miss one to visit, don't worry! It is always good to have an excuse to return to this beautiful city in the Canarian archipelago.


How to use the interactive map of Las Palmas de Gran Canaria?
We have indicated different colors for each area of recommendation.
Las Palmas de Gran Canaria Transport Map
Did you like this Las Palmas de Gran Canarias travel guide? We hope you find it very useful. We have really enjoyed creating it and visiting all these places enchating places.