If Edinburgh is your next holiday destination, you are in for a treat! You can take in Scottish culture at the city's many museums, galleries and globally renowned events and if you are planning a longer trip you can enjoy beautiful panoramas, look for the famous Ness or even visit the famous Isle of Skye. In this post we will focus on presenting our TOP 5 of free activities in Edinburgh.
Table of contents
How to get to Edinburgh
The best way to get to Edinburgh is by plane and the city is well connected to Spain with flights taking around 3 hours. However, travelling by train from London is also a great option, as you can enjoy beautiful views of the countryside along the way!

If you are planning to fly with an internal flight in the UK, then you can easily save money on airport car parking with Parkhero.
Parkhero is a comparison and booking platform for car parks in the UK and Ireland. Instead of searching through multiple parking websites in search of the best deal, you can find all the information and the best deals in one place. For example, if you are looking for Bristol Airport car parking, you simply choose your dates and parking preferences and the website will present you with all the possible options. You can make your booking in less than 5 minutes as you do not need to create an account and there is no booking fee!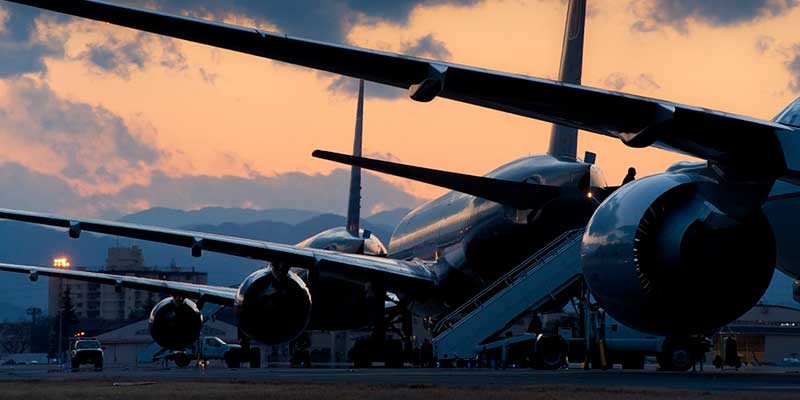 Top 5 free activities
1. Museums
If you like museums, you in luck as most museums in Scotland are free! One of our favourites is the National Museum of Scotland. With a total of 7 floors, get ready to touch, smell and experiment with robots, games and endless gadgets. At rush hour in the central part of the museum, there is a small show at the Millennium Tower Clock. But that's not all, as there are wonderful panoramic views of the city. Other museums that may be of interest to you may be the Edinburgh Museum or the National Gallery of Scotland, in the latter you will see beautiful works of art and colourful walls that are sure to catch your attention.
2. Arthur's seat and Carlton Hill
You cannot leave Edinburgh without visiting at least one of these two points. The climb to Carlton Hill is reached from Princess Street and above you can find several monuments to explore. There are some great views of the city from the top. For a bit more of a challenge, the climb to Arthur's Seat is a bit more difficult but is worth the effort. The climb will take you around 30 minutes. Once you reach the top, you will be able to observe the entire city, including the North Sea. Arthur's Seat is a popular attraction with tourists and locals who want to do some sport and enjoy wonderful views. If you want to enjoy a unique moment without much hustle and bustle, the best time of day to visit is at dawn. You will experience a unique sunrise with a multitude of colourful tones as the sun rises over the sea.
Edinburgh's 70 hectares of beautiful gardens, waterfalls and squirrels can be found at its Botanical Gardens. The gardens have more than 10,000 species of plants, with the most important being a large collection of wild plants from China and more than 5000 Alpine plants in the rock garden. During your visit to the Botanical Gardens you can also access the large greenhouse (entrance fee 6 euros), home to plants from the mountains of Indonesia, Australia, the Arabian deserts and the Amazon.

4. Tours
Join a free tour of the city centre and get to see hidden parts of the city you wouldn't otherwise encounter! Get to know its history in 2 hours. You will visit the city centre, the Royal Mile, learn the importance of its closets and alleys, find out what happened in Grassmarket and much more. If you want to learn about the darkest and most mysterious parts of Edinburgh, it is best to do the Ghost Tour. Don't worry, it is not too scary! You will encounter the secret parts of the city, the tragedies, plague epidemics and even paranormal events. The tour costs 12 euros we 100% recommend it!

Do you like magic? We are FANS of the Harry Potter saga and when we were in Edinburgh the first thing we did was to book the free tour around the sights that inspired the books. You will find out all about J.K. Rowling and her time writing the books in the city.
5. Festivals
Last but not least, a great time to visit Edinburgh is in August during the globally renowned Fringe Festival. A festival of art and culture with a great mix of different acts from around the world. City streets are filled all day with artists on every corner or square who pull out all the stops to show your magic tricks, tight-rope walking, comedy, theatre and so much more! For many shows you will need a ticket, but there are many others that are completely free or you can even get discounted tickets at the ticket office next to the museum.
Many pubs host shows, both free and paid, so when you walk down the street make sure to take the flyers from people on the street, as they can be promoting all kinds of shows and one may be of interest to you.
Where to stay in Edinburgh?
When our team has traveled to Edinburgh has chosen the following options: