1 - 3 days in Granada: The best things to do and visit.


The city of Granada stands out for its uncountable magical corners, a great cultural activity and the diversity of itscuisine. You shouldn't miss out on the chance of experiencing unique moments in its charming neighborhoods and enjoying the amazing views from its viewpoints!

It is no coincidence that this is one of the most visited cities in Spain. The majority of its visitors fall in love with its historical heritage and many also fall in love with its streets. The list of places to visit in Granada is endless.
Its legacy is unique, and every corner of Granada will make you feel as if you were in the period of Al-Andalus. On this tour you will discover everything that this historic city has to offer.
How to plan my visit to Granada?
At Yoorney we have local tour guides who offer you the best selection of guided tours, free tours and excursions in Granada and in other cities around the world.
A different and fun way to discover a city.
One of the biggest challenges of traveling is to really get to know everything you want about your next destination. We take care of that and show you each spot in a special way that makes you feel not just like another simple tourist. When you take a tour with Yoorney you will dive into the culture and experience the city as if you were a local.
Hey Yoorner!
In the mood for adventures? Visit the city in a different way with our
Free Tour of Granada!
If you're planning to visit the ancient capital of the Nasrid kingdom of Granada, you're probably dying to know which are the essential places to go to and the best activities to enjoy.
Located in the heart of Andalusia, at the foot of Sierra Nevada and less than an hour's drive from the Tropical Coast of the Mediterranean, this city has a rich history and an important past to explore. Are you ready?
These are the essential places to see and visit in Granada in 3 days (or on a weekend getaway). Take note!
Granada: Top 12 things to do and must-see attractions


1. The Alhambra

The Alhambra is the most important icon of the city and one of the most outstanding monuments of Spain! It's a spot where you can breathe history while enjoying its numerous patios, buildings, towers, and gardens.
It is divided into several areas linked by exterior spaces such as the Alcazaba, the Palace of Charles V and the Nasrid Palaces. The main palaces and rooms were built on various occasions between the beginning and the second half of the 19th century.
Remember that to visit the Alhambra you need to purchase tickets a few weeks in advance, visits are limited and usually sell out quickly!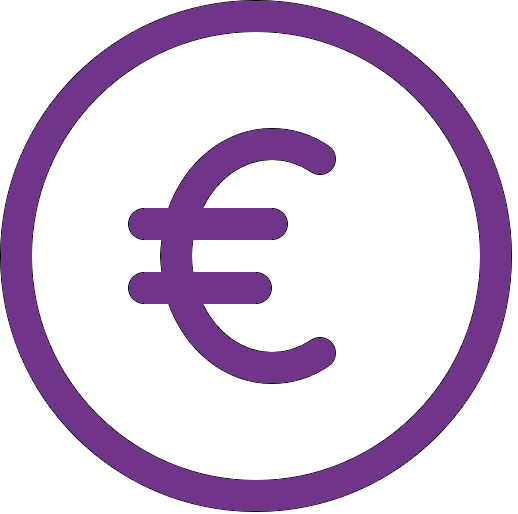 PRICES
Adults: 14,85€
Accredited EU citiess: 9,54€
Retirees and EU citizens over 65: 9,54€
Children from 12 to 15 years old (accompanied): 8,48€
Disabled (with more than 33% disability): 8,48€.
Children under 12 years old: Free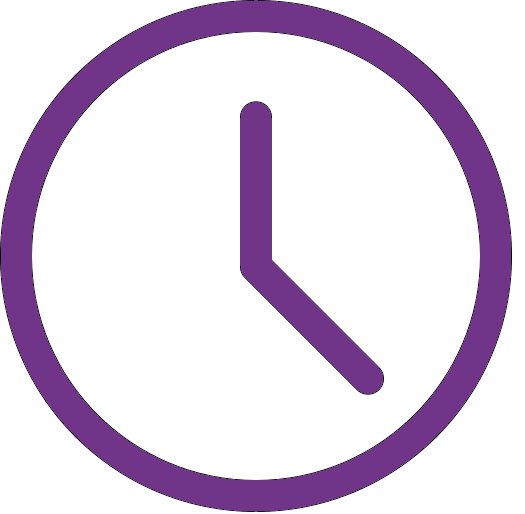 SCHEDULE
From October 15 to March 31 from 8:30 a.m. to 6:00 p.m. From April 1 to October 14 from 8:30 a.m. to 8:00 p.m.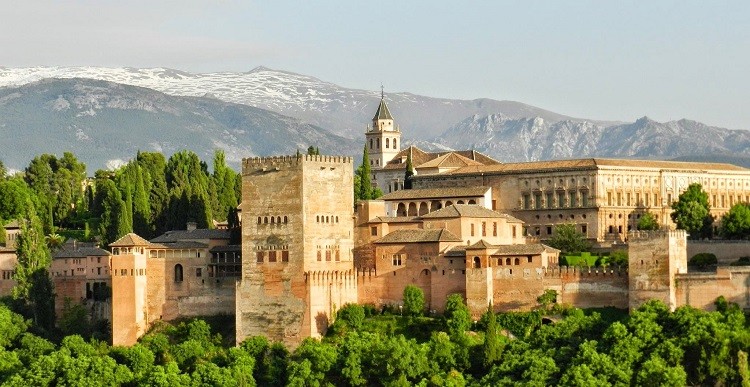 2. Generalife


The Generalife was a landscaped villa just next to the Alhambra of Granada. It was one of the recreational houses used by the kings of the Nasrid dynasty and served as a peaceful refuge for them when they needed a break from government tensions. One of the curiosities about this monument is the fact that it was the sultan's closest rural estate to the Alhambra. They are separated only by the ravine of the Cuesta del Rey Chico ("Hill of the Lesser King"), also known as Cuesta de los Muertos ("Hill of the Dead") or Cuesta de los Chinos ("chinos" are the small splinters of stones which cover this road). This is one of the paths that connects the Alhambra and the Generalife with the old town of Granada.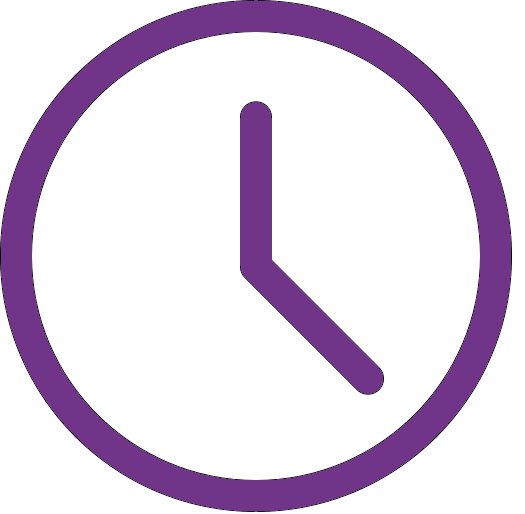 SCHEDULE
From October 15 to March 31 from 8:30 a.m. to 6:00 p.m. From April 1 to October 14 from 8:30 a.m. to 8:00 p.m.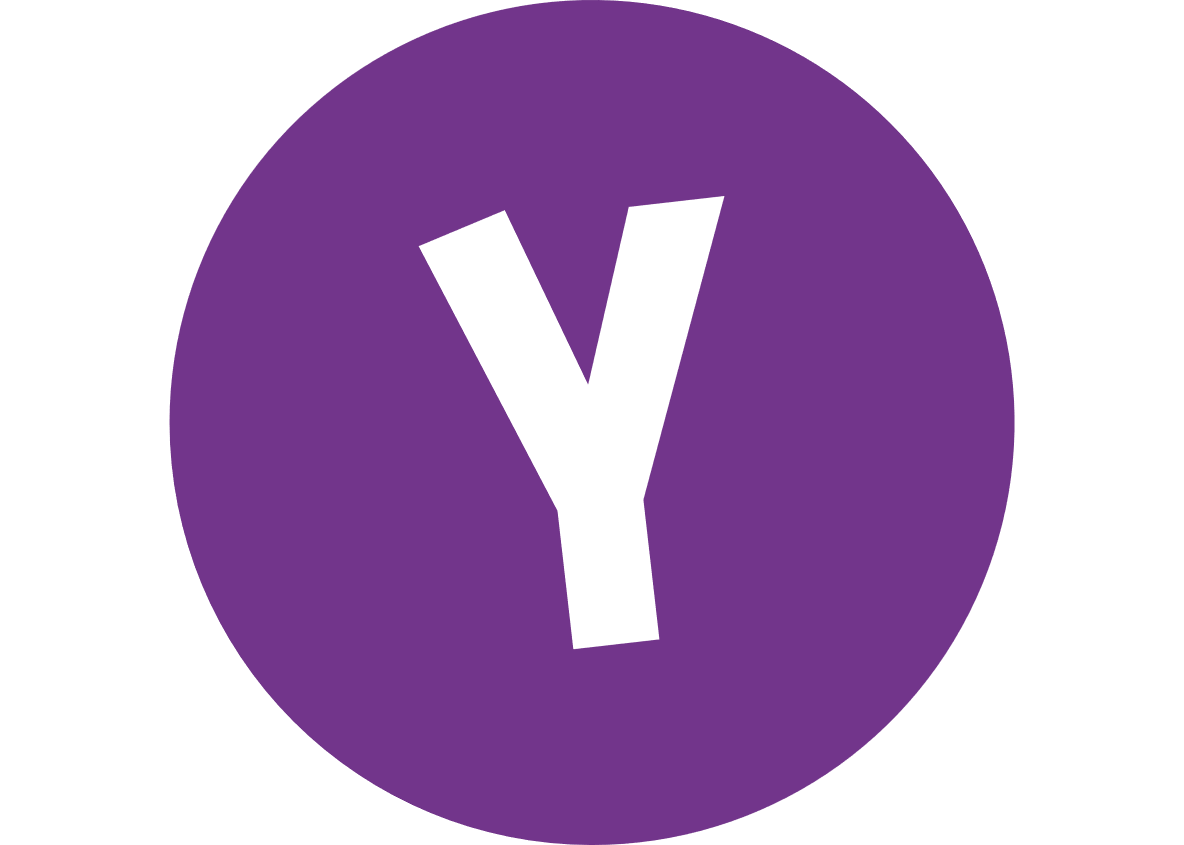 Yoorney Tips!
If you want to save yourself the process of buying tickets and see the three most important places in Granada, come to our guided tour of the Alhambra, Nasrid Palaces and Generalife.
3. Street of Albaicín


Visiting the Albaicín
neighborhood means transporting yourself to another time. This old Moorish quarter of
Granada
was declared a
Unesco World Heritage Site in 1994
. Its cobbled streets are narrow, steep, and compose a quite disordered network. Watch out: You can get lost easily.
You should keep in mind our tips when visiting the Albaicín: Wear comfortable shoes, as you will have to go up and down cobbled slopes! We recommend you to bring a mobile phone or a camera in order to immortalize breathaking moments while overlooking the Alhambra from the numerous spectacular viewpoints!
There are some places that you can't miss out on when visiting this neighborhood, such as the Carvajales viewpoint, the San Nicolás viewpoint, the San Cristóbal viewpoint, the Grand Mosque, the Gate of the Weights ("Arco de las Pesas") or the San Miguel Bajo Square.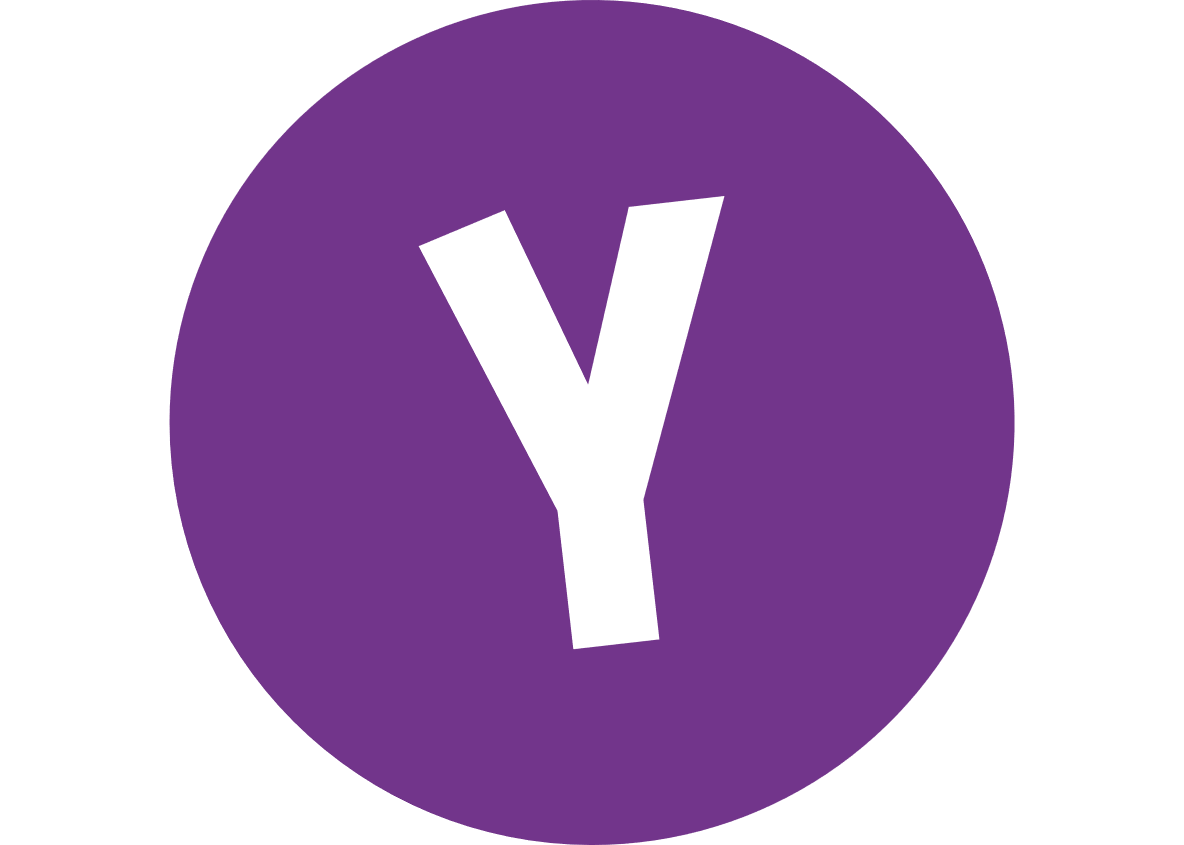 Yoorney Tips: Start at the Gate of Elvira, go up the Tea Houses Street ("Calle de las Teterías") and then get lost in the narrow streets until you reach the San Nicolás viewpoint! If you want to get to know Granada's oldest Arab district in detail, take our
Albaicin Free Tour
!
4. Mirador de San Nicolás


The viewpoint Mirador de San Nicolás is located in the highest part of the Albaicín neighborhood and offers spectacular views of the Alhambra. From there you will have the chance to contemplate one of the best panoramic views of Granada. With Sierra Nevada in the background, this emblematic viewpoint is known as one the best spots of the city to enjoy an impressive sunset.
You will feel like in a place where time passes differently and live an experience that you will remember forever.
5. Carrera del Darro


You should not miss walking on the Carrera del Darro. It has a very special charm and is one of the prettiest streets in Granada. The Darro Street is located between Santa Ana Square and the Promenade of the Sad Ones (Paseo de los Tristes), just next to the banks of the river that gives it its name.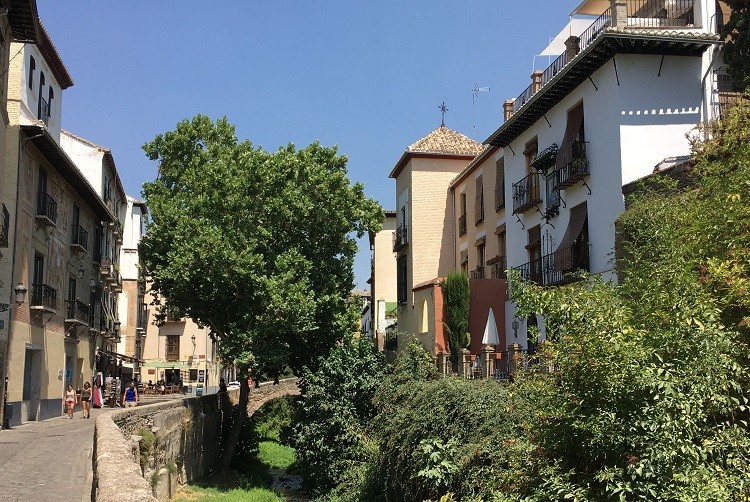 6. Paseo de los Tristes


The Paseo de los Tristes, or Promenade of the Sad Ones, is a place full of stories and legends. Some of the best known ones are the legend of the cursed building of the Hotel Reúma and the Legend of the walled balcony of the Castril Palace. The Spanish folk metal band Mägo de Oz even dedicated a song to it, and based the lyrics on some of these myths.
Stroll around these narrow streets full of picturesque houses and lively terraces, surrounded by the Darro River, the Alhambra and the Albaicín. You will love this romantic and bohemian atmosphere!
7. Arab bath


Can you imagine yourself in an Arab bath? Ancient, with its particular history and a real treat for all your senses. Travel back in time and enjoy one of the Arab baths of Granada as if you were in the old Al Ándalus. At Yoorney we recommend you to try the Arab baths of El Bañuelo that date back to the 11th century. And you don't have to go very far either, as they are in the Carrera del Darro itself.
Curious? There is no better way to get to know the Arab baths than experiencing them firsthand, so seize the opportunity and relax in a traditional hammam!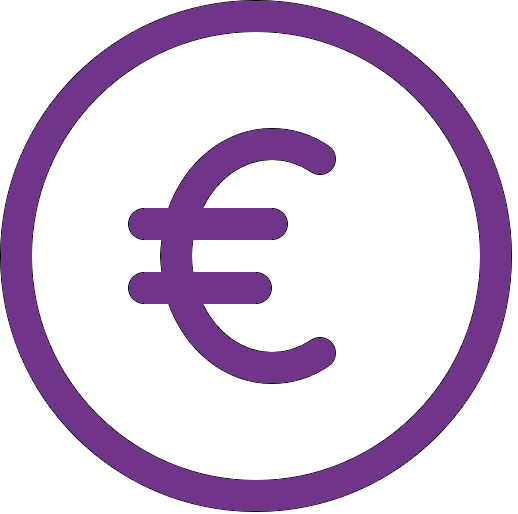 PRICES
The Bañuelo can be accessed with the Andalusian Monuments ticket that includes: the Dar al-Horra Palace, the Corral del Carbón, the Bañuelo and the Casa Horno de Oro.
It costs € 5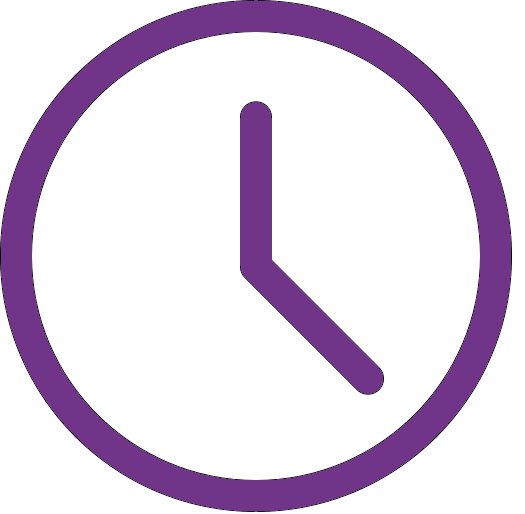 SCHEDULE
From September 15 to April 30 from 10:00 a.m. to 5:00 p.m. From May 1 to September 14 from 9:30 a.m. to 2:30 p.m. and from 5:00 p.m. to 8:30 p.m.
8. Granada Cathedral


The Granada Cathedral is another of the essential places to see. It is located in the heart of the city, just a few meters from the Madrasa and was the first Renaissance temple in Spain and is one of the most imposing monuments in the city.
It stands out for a fusion of architectural styles, the dimensions of its floor and its incredible façade, and will give you the chance to enjoy art in its purest form! Its interiors are of breathtaking beauty, and are worth being discovered step by step in all its details. The Royal Chapel is directly attached to the Cathedral and another must-visit monument in Granada. It is the burial place of the Spanish monarchs, Queen Isabella I and King Ferdinand, the so-called Catholic Monarchs.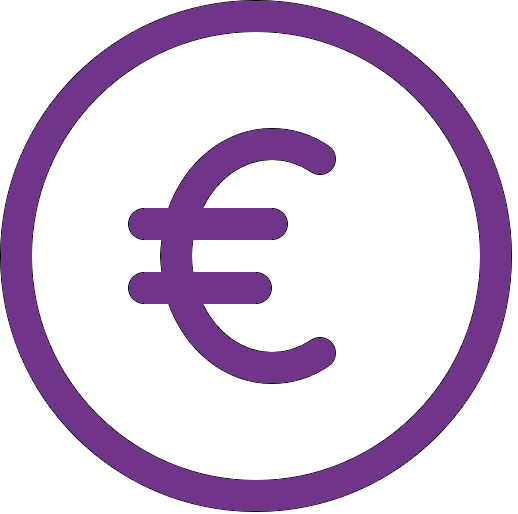 PRICES
Individual or groups: 5€
Students and disabled: 3,5€
Schools of Granada and province (under 25 years of age and during school hours): Free
Children under 12 years old: Free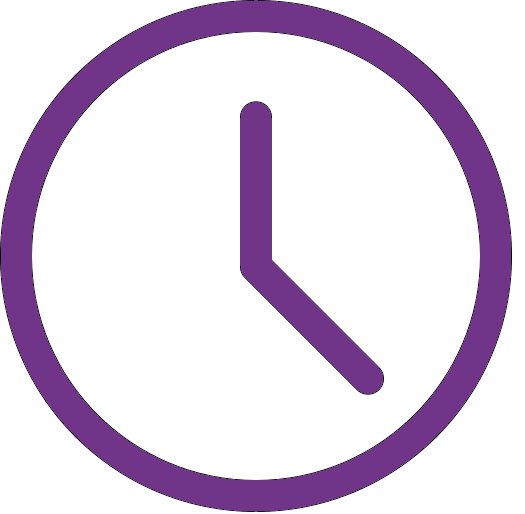 SCHEDULE
Monday to Saturday from 10:00 a.m. to 6:30 p.m. Sundays and holidays from 3:00 p.m. to 5:45 p.m.
9. Sacromonte neighborhood


El Sacromonte is one of the most traditional and picturesque neighborhoods in Granada. Just go for a walk there in order to discover its beautiful corners. Do not forget to visit one of its cave houses. Furthermore, the Sacromonte is one of the best places to enjoy a good flamenco show. Are you in?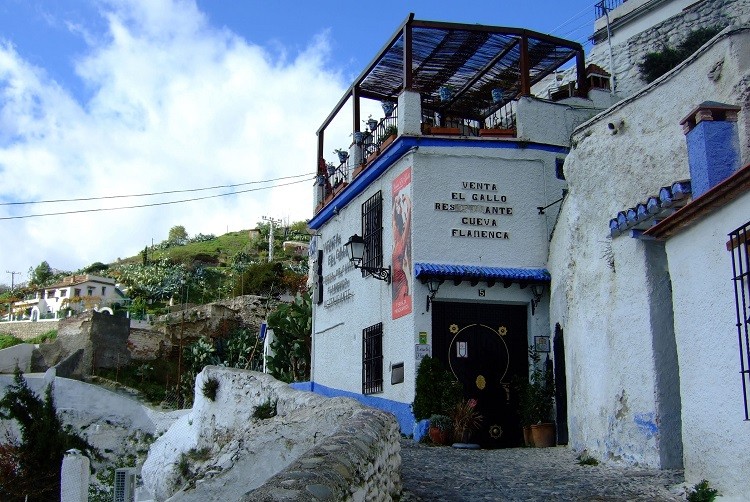 10. Museums of Granada


Do you want to dive into the history and art of Granada? It holds countless places that are full of culture. We recommend you to visit some of its valuable museums, and you definitely shouldn't lose out on the House of Zafra, the Museum of Fine Arts, the House of los Tiros and the Archaeological Museum. The fact that the vast majority of Granada's museums are located in historical monuments is a peculiarity that makes them even more special
11. Monasterio de la Cartuja


The Monastery of la Cartuja is also known as the Monastery of Nuestra Señora de la Asunción. It is a place that is often left aside when visiting Granada, but we assure you that you are going to love it! It is one of the most beautiful monuments that can be visited in the city and one of the most outstanding works of the baroque architecture in Andalusia. Its interiors are extraordinary, and especially the sacristy and the tabernacle stand out for their spectacular decoration!
12. Basilica of San Juan de Dios


This is an authentic symbol and one of the most important Baroque works of the city. When entering the basilica, the most interesting things to visit are the remains and relics of the saint. The dome and the walls of the room are decorated with figures of angels and paintings on the life of the saint. Just walk around and observe carefully to enjoy this jewel of Granada!
At Yoorney we are sure that you will fall in love with Granada when visiting all these places! It's going to be a crush at first sight, with an insatiable hunger for more! If you want to discover more of Granada and have some time left, we recommend you to visit:
Sacromonte Abbey
The Corral del Carbon
The Royal Room
The Houses of Chapiz
The Bañuelo
The Palace of Dar al-Horra
The Science Park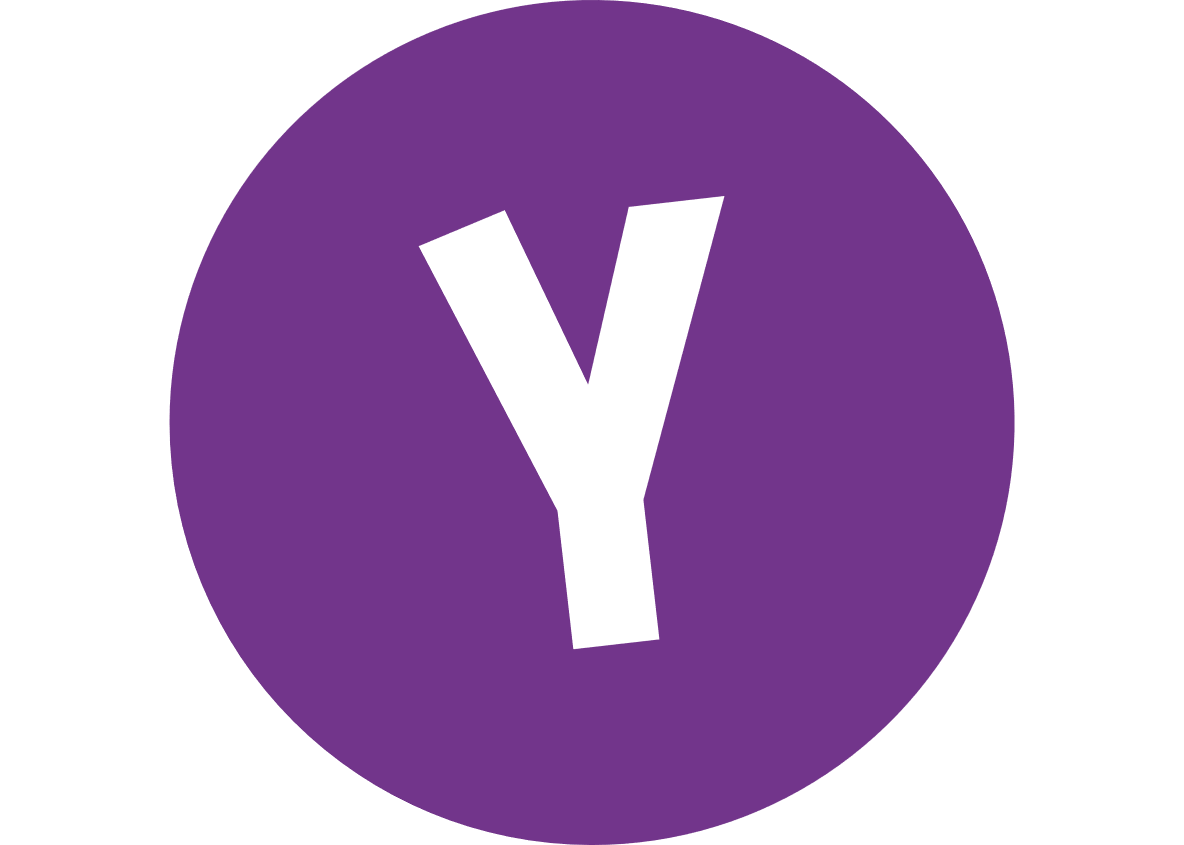 These corners of Granada are the perfect excuse to come back to the city!
Where to eat in Granada?



As in all places in Andalusia, the gastronomy of Granada is spectacular. Some of the most renowned and delicious regional dishes are broad beans with ham, the sacromonte omelette or the traditional Granadian remojón. Here you can find some of the awesome places where you can taste typical local food.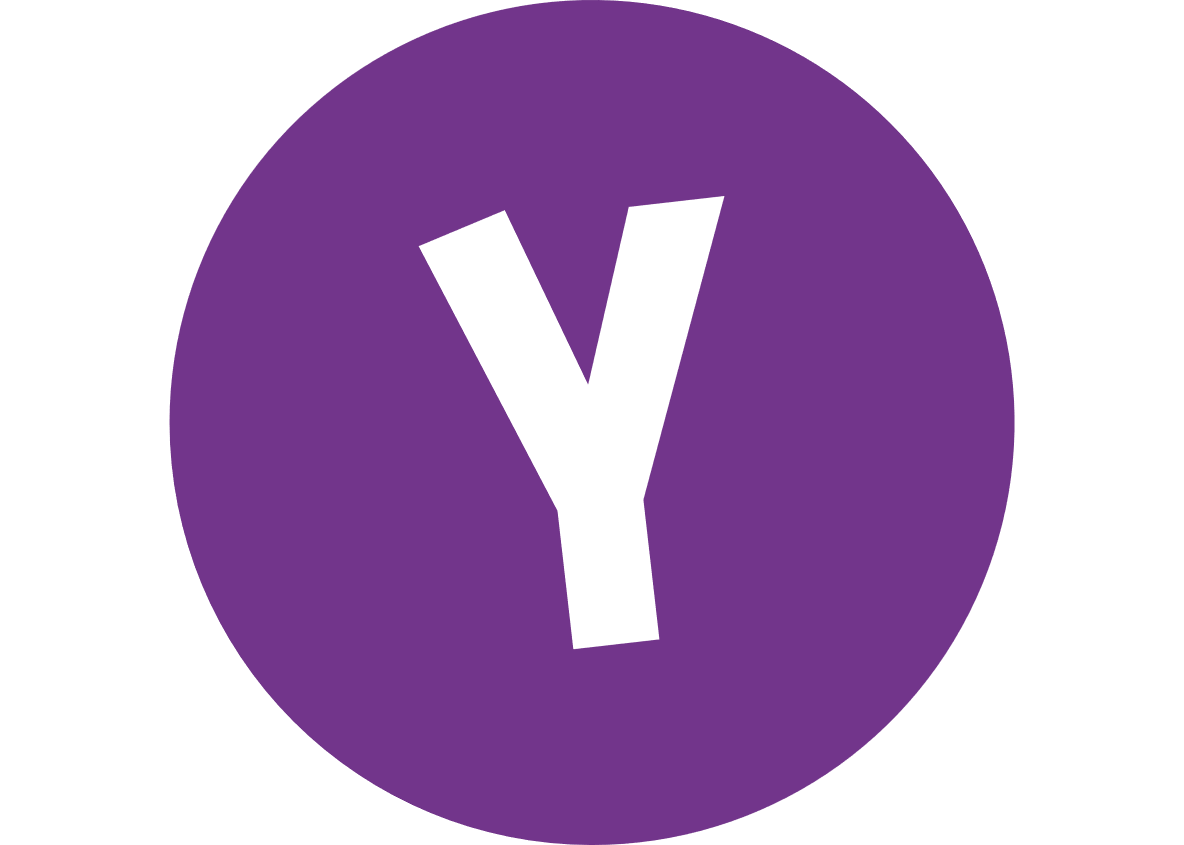 If you would like to try different dishes and experience the authentic tapas culture, we recommend you to join our Tapas Tour in Granada. We will take you to the most spectacular places!
4 places to eat in Granada
Los Diamantes: It is the first stop we recommend for lovers of tapas! It's an authentic essential for those who want to make a foodie tour through Navas street and its surroundings. We really loved their fried fish!

El Mercader: You won't find any conventional food here, as the cooks love to experiment! There are both very traditional and ethnic dishes on the menu.
Bar Casa Julio: Do you want to try one of those typical tapas bars of all times? Their star dish of the house is the battered dogfish! Watch out: It's addictive!
La Riviera: Informal atmosphere with a diverse menu of tapas. Try the homemade croquettes, the honey aubergines, the spicy chorizo with wine and the roasted potato.
4 Typical dishes of the gastronomy of Granada

As anywhere in Andalusia, the typical local cuisine of Granada is spectacular and dishes are usually made of fresh regional products. One particularity of eating out in Granada is that you are served amazing tapas with your drinks in all of its bars and restaurants. This traditional tapas culture converts gastronomy itself into one of the greatest tourist attractions of the province of Granada.
Habas con jamón. Beans with ham are a very typical dish from Granada! They are made by stir-frying beans and onions and cooking them in a casserole with some diced ham.
Tortilla del Sacromonte. As its name suggests, the Sacromonte omelette is common especially in the neighbourhood of Sacromonte! It's an omelette made with various types of offal, especially mutton brains and bull testicles.
Remojón granadino. The Granadian remojón is a dish of Arabic origin and very popular in Granada. It is a fresh salad based on desalted cod and oranges.
Tapas. Do you know where the concept of tapas comes from? It goes back to the thirteenth century, to the reign of Alfonso X "The Wise". This king imposed that wine should not be served alone, but it had to be accompanied by some food in order to counteract the effects of alcohol. These small portions were placed on the glass or cup, covering the mouth of it. And that's where the origin of the word comes from, "tapa" meaning "cover".
Tea Houses
Entering one of the traditional Tea houses in the famous Tea Houses Street is an obligatory stop in Granada! Let yourself be seduced by the distinct atmosphere of the Calle de la Calderería Nueva! You will suddenly feel as if you were in Morocco. This is a very peculiar part of the city where you can have tea in the purest Moroccan style.
Granada with children

Are you going to travel to Granada with your little ones? It offers countless plans that you can fully enjoy with the whole family, and we are sure that your little explorers will have a great time. This Andalusian municipality is full of attractions and activities tailored to their needs so that spending a few days there becomes a most suitable experience for all audiences.
Take a look at our best plans for adults and children in the province of Granada. Are you in?
CajaGranada Museum
One of the many family-friendly activities in Granada is stopping by The CajaGranada museum. It offers guided tours, storytelling and workshops especially designed for children that will make your little ones learn in a fun way.
This is a space totally committed to experimentation and the dissemination of knowledge, with many attractive proposals for both children and parents!
The Science Park

Science or fun? You can have both in the Science Park, located a 20 minute walk from the tourist center of Granada. It is dedicated to spreading education in an entertaining way for all types of visitors.
Children can enjoy its Planetarium and its workshops, watch birds of prey flights or visit a butterfly farm where they can see more than 20 different species. Are you in?
Pet-friendly Granada
You're a #petlover and are looking for the perfect holiday plans to enjoy with your furry friends? A getaway with your pet is always a good idea, but you are probably wondering whether they can fully enjoy themselves on your trip to Granada.
In Granada, pet-friendly tourism and getaways have been growing throughout the past years. There is a continuously increasing number of hotels, restaurants and beaches that hang the official "Pet Friendly" sign onto their doors. So, what are you waiting for? A getaway with your dog is one of the most connecting adventures that you can experience together - and that you will never forget.
Granada is known as a very #petfriendly city, which we can doubtlessly confirm after travelling there ourselves: We were able to enjoy a great number of activities with our dogs!
Dog parks in Granada

There are more and more green areas in Granada that have been adapted to dogs' needs. These are spacious areas designed for the entertainment of our furry friends. Some of these parks are Tico Medina, García Lorca, García Arrabal, Alquerías, Carlos Cano, Almunia de Aynadamar and Cristina de Arteaga.
Dog friendly restaurants and bars in Granada


When you travel with your pet, you have to decide wisely where to eat. You won't be disappointed if you choose some of these places! La Taberna de Kafka, Biggie's, Dulcimena Coffee and Go, Vega Bar de Vinos and Retrocan, which was actually the first bar in Granada to allow the dogs to enter.
When the weather is good, you and your dog can stay outside on any of the terraces without any problem.
Pet-friendly hotels in Granada

This is one of the most important points when choosing a travel destination and planning your trip. In Granada there is an increasing number of hotels that allow pets.
Granada Accessible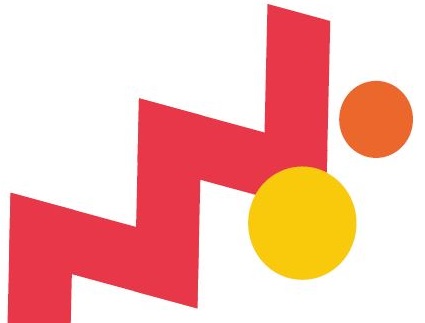 Adapted tourism still seems to be a pending issue for many cities. Is this true for Granada as well? We had the chance to experience it first-hand and these are some of our favorite adapted and accessible places:
Monuments and museums: Alhambra, Museum of Fine Arts, Royal Chapel, Cathedral, José Guerrero Center, Palacio de la Madraza, Caja Granada Museum, Science Park and Church of San Juan de Dios.
The historical city center or the Albaicin neighborhood.
Nightlife Granada

Enjoy the nightlife of Granada. These are some of our favorite spots to party around town!
Love for beer in Granada


If you like going for beers in Granada, you can't leave the city without trying Colagallo. . It's a real haven for #beerlovers and a great place to try the best craft beers and a great variety of national and imported varieties in an original atmosphere.
Cocktails in Granada


For those who prefer cocktails, having a drink after work or enjoying the night in Granada by going out more quietly, the Bar la Fontana, the Diamond Cocktail bar or the Verdi Cocktail bar can be great destinations.
Live music in Granada


You will love Granada's concert halls and music scene in general. If you like live music, you have to stop by La Loca de Gandoca, the Bohemia Jazz Café or the Tren room.
Nightclubs in Granada


Diving into Granada's nightlife culture stands out as one of the main leisure activities in the city. To escape your day-to-day routine, we recommend the sala Quilombo, the Mae West, the Twoo Club or the Grand Theater.
The best nightlife in Granada. Perfect for having the first or last drink of the night.
How to get to Granada?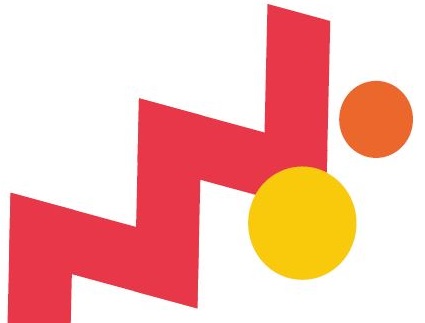 Whenever you have a destination in mind, one of the most important issues to resolve is how to get there. The main ways to travel to Granada are by car, by bus, by plane (Granada, Malaga and Madrid airports) and by boat (through the Port of Motril).
How to get to Granada by car


The most common option when you're already on the Iberian Peninsula is to go Granada by car, although everything depends on where exactly you start from. Granada is easily accessible from all southern Spain and is close to many other charming Andalusian cities, for example only 130 kilometers from Malaga and 165 kilometers from Córdoba. It is located 430 kilometers from Madrid, and the easiest way to travel from there by car is to take the A-44.
How to get to Granada by train


Many people enjoy traveling by train, so let's see how you can get to this magical city by the railroad. The High Speed train (AVE) in Granada was inaugurated in 2019, so now travelling from Madrid to Granada takes only three hours and twenty minutes.
How to get to Granada by bus


If you decide to go to Granada by bus, keep in mind that this is one of the slowest alternatives. So we recommend you to check exactly the duration of the journey between Granada and your city of origin, in case it is too long. For example, the bus ride from Madrid to Granada takes about five hours.
The bus company that operates in Granada is Alsa.
How to get to Granada by plane


To get to Granada by plane, the Granada-Jaén International Airport (GRX) offers flights to national destinations such as Madrid, Barcelona, Bilbao and Tenerife and some international flights, for example to London, Berlin, Paris and Milan.
The airlines that operate at the Granada airport are Iberia, Air Europa, easyJet and Vueling.
There are many more international flights to the airport of Málaga, so it's also a great option to fly there and then catch a bus or hire a car to go to Granada.
How to get to Granada by sea, by boat

In Granada it can be accessed through the Port of Motril.
How to get around Granada


Bus

Bike




Cab




Scooter

Cabify
16 most beautiful towns to visit in Granada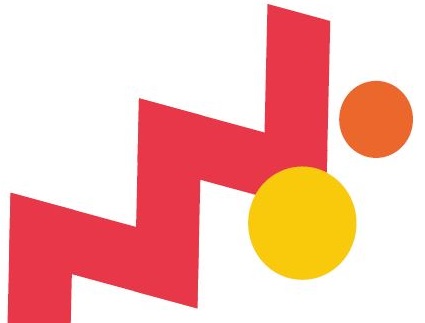 We mark you our favorites!

Río Castril

Almuñécar

Motril

Río Monachil
Villa Romana de Salar
Cueva de las Ventanas de Píñar
La Herradura

Lanjarón

Loja
Nigüelas
Guadix
Baza
Capileira

Trevélez

Pampaneira

Órgiva

Granada general information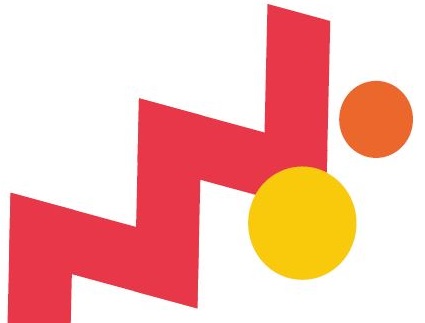 GIFTS AND SOUVENIRS OF GRANADA

Fajalauza Pottery

Traditional Dying Art "Taracea"

Hand Fans

Mantilla veils

WHERE TO FOR A RUN IN GRANADA

GRANADA CULTURAL AGENDA

WHERE TO STAY IN GRANADA

SHOPPING IN GRANADA

Shopping Center Neptuno

Shopping Hall Serallo Plaza

Shopping Hall Nevada

Old Town

GRANADA TRAVEL GUIDES
Map of Granada


In this urban map of Granada you can locate the main monuments and places of interest that we have described in the article. We want you to make the most of your visit, so try to take into account all the sites that we have mentioned.
But don't worry if you miss out on some of these highlights! It is always good to have an excuse to come back to this beautiful city in southern Spain.
How to use the interactive map of Granada?
We have indicated different colors for each area of recommendation.
Granada Transport Map
Did you like this Granada travel guide? We hope you find it very useful. We have really enjoyed creating it and visiting all these places enchating places.